5 Great ways to incorporate children in a wedding ceremony or reception.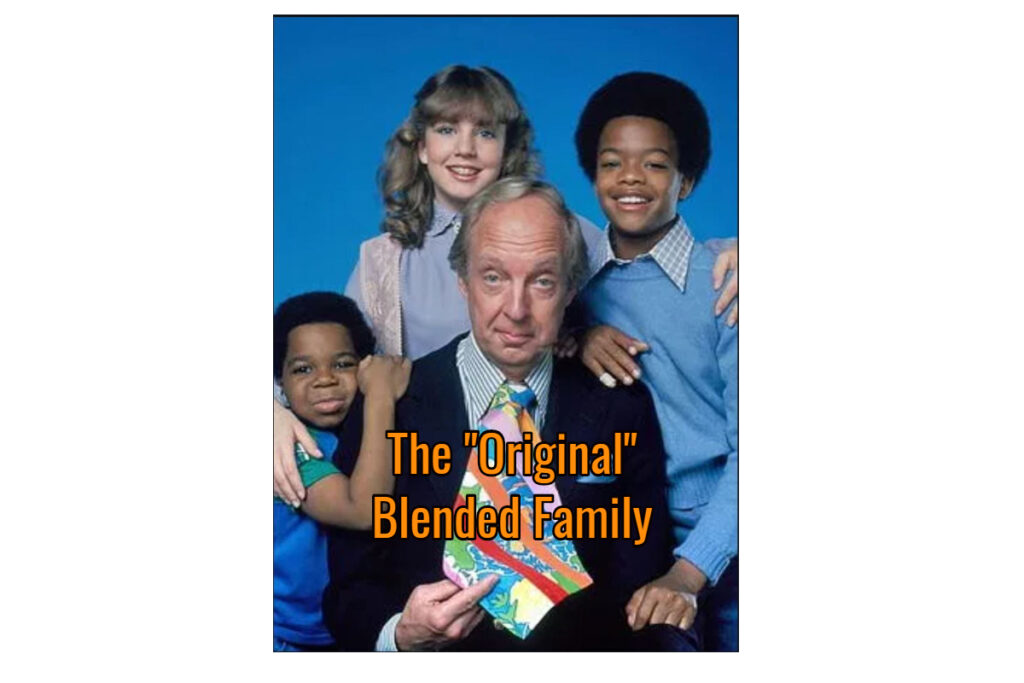 Some of the most loved and blessed families were blended.
The Von Trapps.
Brady Bunch.
Bruce Willis, Ashton Kutcher & Demi Moore.
Cinderella.
Does Different Strokes count or is that considered a mixed family?
Anyhow, blended families have the potential to be amazing and thriving units or awkward catastrophes.
No doubt there are unique aspects to blended families.  Probably the most unique aspect is the relationship of a new spouse to the children of the other spouse.
Dr. Phil loves to talk about the dynamics of stepchildren, stepparents, etc.
(I'm not always a fan of his, but he does offer sound advice in some episodes.  Navigating the proper roles and relationships in a blended family can be challenging.)
(By the way, there are alternatives to calling someone a "stepperson".  Call them your "bonus mom" or "bonus kids" or something fun and creative.  "Stepmom" doesn't sound as fun or welcoming.) 
Thankfully, the wedding day is the perfect day to celebrate the dynamics of the new family being formed.  Even if things are not on the firmest footing, making the wedding day inclusive of all the kids can be an incredible bonding experience and a powerful celebration of the new family. 
They may not be your children, but you love them just the same. 
Here's a video of the article if you prefer (I take my clothes off in the video). 🙂
1. Include kids in wedding party and processional 
An easy way to include the kids without having them take over the day (because remember it's still your day) is to include them in the wedding party.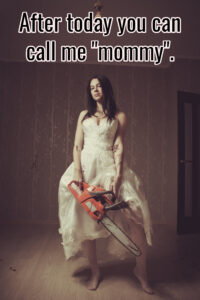 No matter the age of the kids, you can have them be a part of the wedding party.  I've seen children act as best man, maid of honor, ring bearer, I even had a 30-year-old flower girl that was the daughter of the bride. 
If it fits your situation, I think it is wonderful to have the groom's daughter act as a bridesmaid or the bride's son act as a groomsman.  There is something wonderfully emotional to see a stepson stand next to his stepfather while he marries his mom.  Make sense?  
2. Ceremony wording
When speaking with your minister or officiant, ask them to put in wording about blended families.
(If a family member or friend is performing the ceremony, please have them get ordained with Wanderlust so they can perform a legal wedding.)
You can be as specific as you want.  For example, if the groom has a son named Johnny, the minister might say:
This wedding is not just about the marriage of Sarah and Frank.  This is also about Johnny, Frank's son.  Johnny is one of the best things in the Frank's life.  And he wants Johnny to know that he is so proud of the man he is becoming.  Something, something, something.
Or it can be a bit more general like:
This marriage is combining 2 families today.  And this new family will rely not just on the promises made between the bride and groom, it will also rely on the bonds created between them and the children.  So love, respect and support will be central in making this new home a successful one.  Something, something, something.  
3. Unity ceremony – sand ceremony or candle lighting
Ok, now we're stepping it up a notch.  The kids are no longer passive participants.  Now they are getting in on the action.
Including the kids in a unity ceremony is easy, fun and a meaningful symbol.
A sand ceremony or candle ceremony are the most common and, in my estimation, the prettiest of the unity ceremonies.
Here's how it might look at the wedding:
The bride has a son, the groom has 2 daughters.  The minister calls them up to the table where the sand ceremony is set up.
There are 6 containers on the table.  One container each for each person and the final container.
Each child should get to choose their color of sand.  They make every color known to man.
As the officiant recites the wording you could have each person take a turn pouring ½ of their container into the final vessel.  Then, once everyone has poured their half, everyone can pour the rest of their sand at the same time into the final vessel. 
That's one way to do it, but you can play around with the logistics of it. 
The wording would be along the lines of:
Each of your individual containers of sand represents you.  All that you were, all that you are and all that you will ever be.  And today, you are adding what makes you unique into the final vessel.  The final vessel being this new family.  The new family cannot exist without each of you.  And just as the individual grains of sand can never be separated and put into their individual containers again, so shall this marriage and family forever be…yada, yada, yada.  
Long story short, each child is contributing and there is a lasting, visual reminder of what took place.
Quick tip: Put the final vessel on the mantel and point at it when one of the kids starts acting a fool.  And say, "I will pick out every dang last grain of sand with your color if you don't shape up!"
Another quick tip: Make sure to fill the final vessel all the way to the top and seal the cork stopper with wax if you want the sand to remain layered vs. all mixed up.
4. Give the kids a gift 
Bribery is the surest way to someone's heart. ?
But seriously, buying a gift and presenting it to the child or children in the wedding ceremony is a lovely gesture.  It's even more awesome and cinematic if it is done as a surprise to the kids and spouse.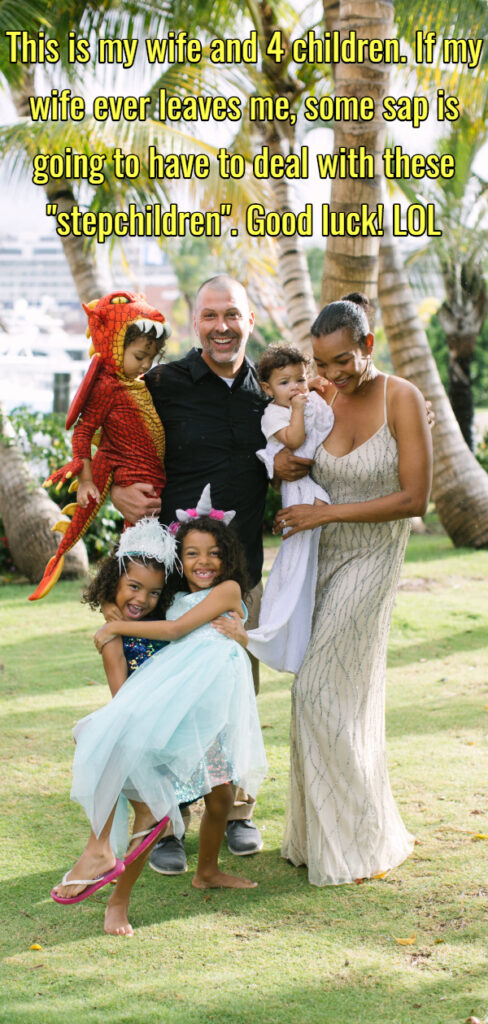 You would need to at least let the officiant know so you can plan where in the ceremony you'll present the gifts.
And either you or the officiant will probably want to say a few words to setup the moment. 
As an example, after the ring exchange, the minister might say, "And now, Sarah would like to present a gift to her new daughter Samantha.  Samantha, please wear this necklace as a reminder that your new mom loves you and will be committed to being the best bonus mom ever."
At which point Sarah will put the necklace on Samantha and give her a hug.    
5. Vows or small speech
Ok, probably the most moving, powerful and intense of all the options. 
Imagine standing in front of everyone and turning to your new daughters or sons and looking them in the eyes while sharing your feelings and love with them. 
Maybe you write vows/promises to them about how you will love them like your own children.  Or you can just tell them how happy you are to be a part of their lives. 
This is pretty much up to you how you want to do it and what you want to say.
Prepare to cry.  A lot.
5.1. Family Circle with vows by the kids
I like to do something called a family circle for blended families.  The bride, groom and kid(s) join hands and stand in a circle.   
The minister will then ask the kids to say "I do" to some vows.
Something along the lines of:
You are standing in a circle which symbolizes unity and eternity.  This family created today has no beginning and no ending as long as you all continue to stay together and support each other.
Therefore, I ask the children to also make vows just as their parents did.
Do you promise to respect this marriage? 
We do!
Do you promise to support this family that is formed today?
We do!
Ok, so those are the most traditional and simplest ways to include children in your wedding.  I left out other potential items such as getting a family tattoo or sacrificing a fatted calf.
BONUS STEPKIDS PARTY SECTION
Let's say you don't like his kids that much.  Just Kidding!
But let's say you don't necessarily want to include kids in the wedding.
How about including them in the reception?  Here's what I'm thinking would be awesome!
1. Family wedding dance
You've probably seen them on Youtube – some are cute, others annoying.  But I think a family dance routine would crush it.  Need inspiration?  Check out this one:
What I like about this idea is that you'll spend a lot of time together before the wedding coming up with the playlist, putting together the routine and practice.  Serious bonding moments.
2. Wedding cake cutting or a family topper
Include the kids in designing a cake topper for the wedding cake.  Again, I like this because it includes the kids in the planning process.  Do some online searches with the kids and try to all agree on one. 🙂 
Also, check out Etsy for craftspeople and ideas that can make anything you like.
3. Signature drink or dessert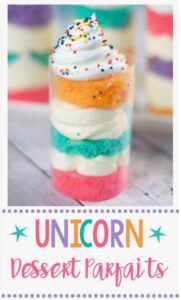 Along the same lines, allow each of the kids a signature dessert in addition to the wedding cake.  So each kid's tastes will be included on the dessert table. 
Twinkie's, Ho Ho's, and Rice Krispy Treats are welcome, but go for something epic like unicorn dessert parfaits (or as my kids would call them – unicorn poop and puke sundaes).
Or you could let each kid come up with a signature drink.  Mom and dad can do something fancy.  The kids can do something kids friendly but come up with a cool name for each drink.
Here are some great ideas for kids drinks: https://www.aisleplanner.com/aisle-guide/articles/mocktails-we-love
EXTRA-SECRET, BONUS SECTION (
a/k/a THE NUCLEAR OPTION)
And if you are in need of really proving your love to the new stepchildren.  This is only when there's some serious Cinderella-level type resentfulness and hatefulness going on. 
Well, this article was one of the more emotional ones I've written. 
At a "traditional" wedding there's a bride and groom.  2 grown adults deciding to commit to each other.  All fun and excitement.  
But when I perform a wedding where children from other marriages involved, I feel an extra level of emotion.  I imagine it must be a happy and sad moment for many kids.  I'm sure for some kids it's also confusing.  So I really encourage and love when children are included in the wedding.  I can tell it makes them feel special and loved.
I hope this article inspired you to come up with a meaningful way to celebrate your new family.  
Yours,
Island Mike
xoxo